The River Café will be moving indoors on November 5, 2020.
Tables will be available for reservations Tuesday through Sunday from 5:30pm to 8:30pm. All guests will be required to wear the required face covering (except when seated), have their temperature checked and observe proper social distancing.
The prix-fixe three course dinner will be priced at $130 per person and feature your choice of appetizer and main course.
The dessert course will be a tasting trio of classic River Café desserts.
Hours: Tuesday-Sunday
5:30 p.m. to 8:30 p.m.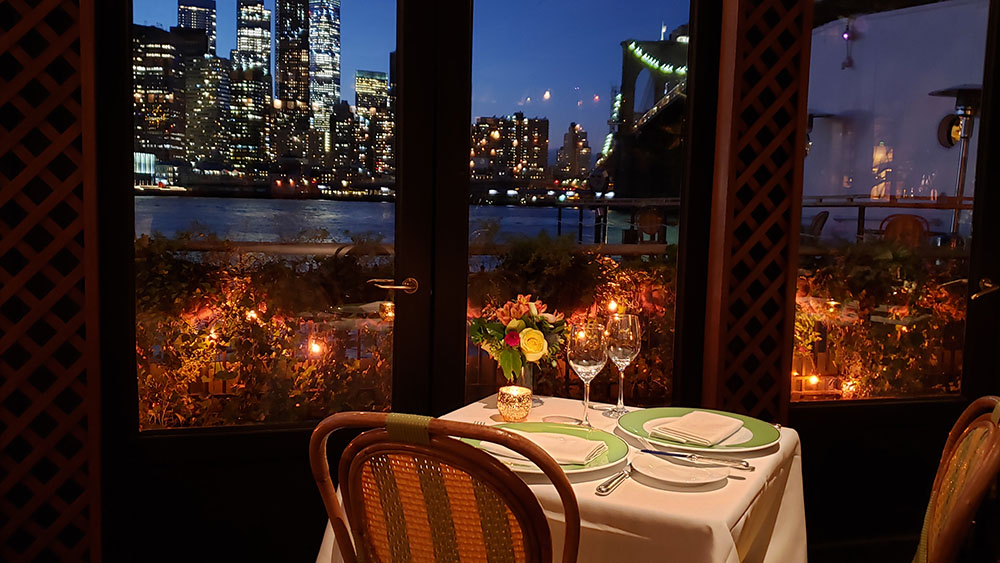 Reservations by email at:
[email protected]
Some reservations may require a small deposit.
Our wine list is available online if you prefer to pre-order.
Bookings can be made up to a year in advance. Credit card only.
The River Café's cobblestone entrance is beautiful but sometimes challenging for people to navigate on foot. If you arrive by taxi, please insist your driver take you past the cobblestones directly to the restaurant's front door and roundabout.
Bookings for tables of 5 guests or more must be made by phone.
Suit jackets required for gentlemen at dinner.