Across a bridge, over a river, into a dream.
Located in one of New York's most unique settings, The River Café has become very well-known around the world as a culinary destination.
Nestled riverside under the Brooklyn Bridge with sweeping views of the New York skyline and the Statue of Liberty, The River Café serves a classic New American menu using only the finest and freshest ingredients available.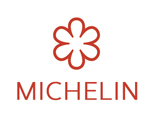 The Lounge Pianist Who Invented Samba Funk
For 41 years, Dom Salvador has been playing jazz standards at the River Café under the Brooklyn Bridge. He's ready for the spotlight again. read more…
View From the River Café: 40 Years of Feasts and Firsts
The changing tides of fashion and trends may come and go, but Michael O'Keeffe's vision of timelessness expressed as a restaurant will always be the River Café.
It has never left its mooring under the Brooklyn Bridge, but still journeys ahead each day toward the goal of seeking out the finest ingredients for every detail of the dining experience and delivering them to guests from all over the world. read more…